Laboratory of Forest Management | Laboratory of Silviculture | Laboratory of Forest Policy | Laboratory of Forest Biogeosciences | Laboratory of Forest Utilization| Laboratory of Forest Botany | Laboratory of Forest Zoology | Laboratory of Forest Landscape Planning and Design | University Forests | Asian Natural Environmental Science Center


Let's watch human influence on nature, local society and the global issues by keeping an eye on forests all over the world!
The 1992 United Nations Conference on Environment and Development (UNCED) declared that forests should be managed in the sense of economic and social sustainability to assure ecological sustainability. Throughout time, all over the world, forests have been protected, utilized or exhausted. Forest management depends on the social structure of the area, such as who owns or utilizes the forest, who pays for forest management, who works there, and the type of legal system supporting forest management financially and socially. Research conducted by the Laboratory of Forest Policy focuses on the relationships among regions, people and forests.
  ●International comparison of the role of the forest sector in the national economy: econometric analysis
  ●Institutional analysis of rural planning as an obstacle to the construction of wooden houses using local timber
  ●Research on the formation of "school forests" since the late 19th century: village autonomy and national education policy
  ●Sustainable utilization of forests in world heritage or national park zones from the viewpoint of enhancing the regional economy
  ●Decision-making process of consolidating forest practices in the short term in the context of regional forest management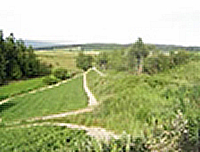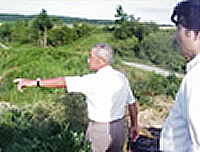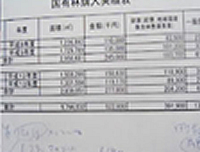 (Top left) Rural landscape in Furano, Hokkaido
  (Bottom left) Interviewing an experienced local person on the historical formation of the landscape
  (Top right) Watershed forest purchased by a local municipality from the state: water collection site
  (Bottom right) Financial data source for purchasing the water source forest
         
Hiromichi FURUIDO
Professor
Shigemitsu Shibasaki
Associate Professor
Kazuki HAGA
Assistant Professor
         
The Forest Policy Laboratory blog (in Japanese)